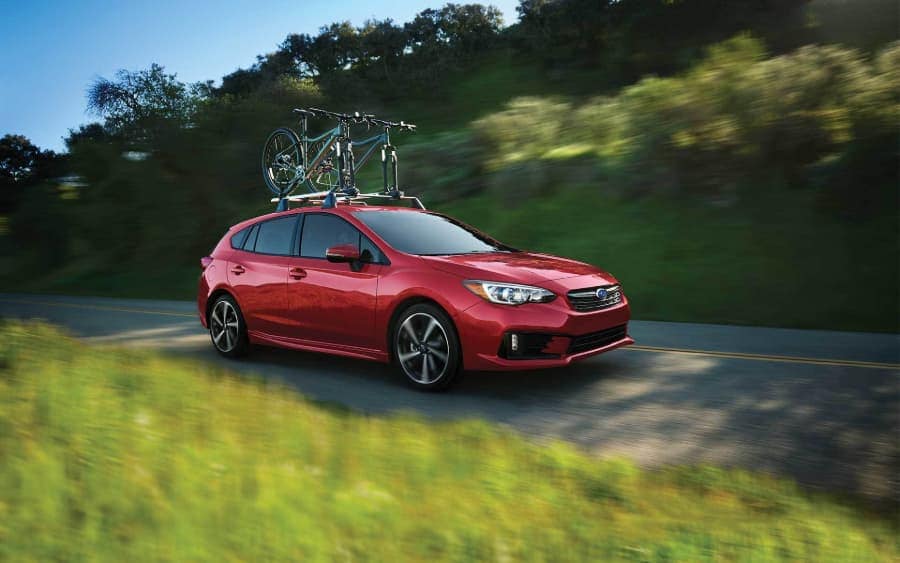 Did you know that the Subaru Impreza is the longest-lasting vehicle in its class? It's true. Buy an Impreza today from Steve Lewis Subaru, and you can expect to enjoy it for many years to come. The reason why the Impreza's durability is so highly regarded is because of the thoughtful engineering and powerful construction that goes into every model made. Here's a closer look at some of the reasons the Impreza has built such an impressive reputation.
A Steel Body with Unrelenting Strength
The cars that last the longest are always made from the best materials available. The 2020 Impreza is no exception. It's built upon a Subaru Global Platform (SGP), which is designed specifically with durability in mind. The SGP is crafted from high-strength steel that can withstand wear and tear with no loss of integrity. Plus, its architecture is configured to allow smoother conduction than other platforms, which helps make the Impreza quieter and smoother to drive.
Chassis Advancements that Boost Efficiency
Underneath the sleek finish, cushioned seats, and cool features, the Impreza works double-time to make every drive enjoyable. It has an extremely rigid chassis as well as enhanced stabilizers that allow the car to glide smoothly over bumps and dips in the road. Because it absorbs shock better, you'll feel more comfortable in the driver's seat, and there will be less wear on critical parts underneath the hood, ensuring the car lasts as long as possible.
SUBARU BOXER® Engine to Outlast and Outperform
The 2020 Subaru Impreza comes standard with a 152-hp direct-injection SUBARU BOXER® engine. This engine was developed with the help of 50+ years of performance insights, resulting in a finished product that's built to last. What's unique about this engine is that its pistons move horizontally. This allows all vibrations to cancel each other out and maximize energy transfer. On top of that, it uses direct injection as a way to optimize performance and deliver a more reliable fuel economy. That's why the Impreza boasts an EPA-estimated 36 highway/28 city mpg rating!
Modern Safety Features to Keep the Impreza Going Strong
The Impreza has always come with excellent safety features, but the 2020 builds on that legacy even more. After all, the more safety features your car has, the more likely you'll be able to avoid collisions and keep it on the road longer. Many of the Impreza's available features, such as Blind-Spot Detection and Rear Cross-Traffic Alert, help keep you safer on a day-to-day basis. Whether you're commuting to work or just running to the grocery store, the Impreza keeps a watchful eye over the surrounding traffic conditions. Some other notable safety specs include a Rear-Vision Camera (standard on all models) and Reverse Automatic Braking (Impreza Limited).
Discover 2020 Impreza Durability and More Today
The Impreza gives you the confidence needed to drive off the lot knowing your investment was well spent. To learn more about the latest Impreza lineup or any of the other newest Subaru vehicles, stop by Steve Lewis Subaru in Hadley, MA. Our team will be happy to set you up with a test-drive and teach you more about what the Impreza has to offer. Check out our selection of in-stock Impreza vehicles today, or call 888-950-8587 to speak with a member of our sales team.