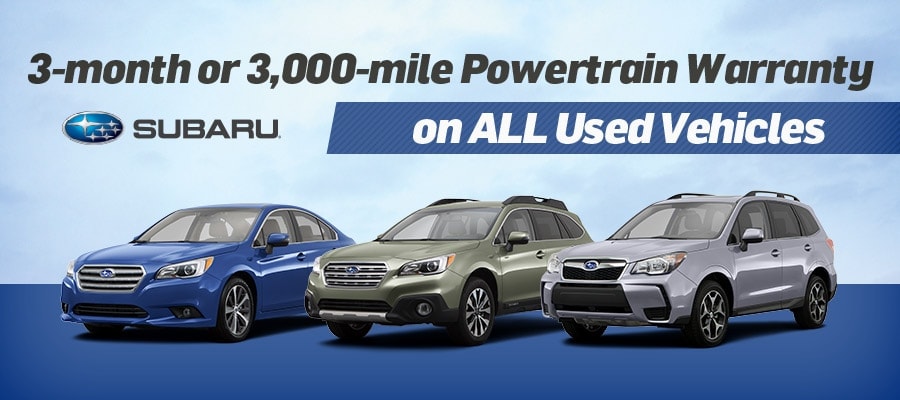 Buying used cars can be just as practical a choice as buying a new one, and Subaru has some of the best used vehicles around. Plus, at Steve Lewis Subaru, we offer unbeatable deals and incentives on our used vehicles. If you're in the market for a used car, there's no better place to go!
Buying used might be a good choice for you if you're looking for a lower payment, and it's especially smart if you want to skip a new car's huge depreciation period, which makes it harder to get a good return on your investment if you sell it years down the line. Used cars have lower initial costs and insurance fees, which makes them overall much more affordable than new cars.
Sure, used cars have the drawback that they're a little older and might require more maintenance. But when you're buying a used Subaru, which is known for its high quality and long-lasting cars, you won't notice a big difference. And Steve Lewis Subaru includes a 3-month or 3,000-mile powertrain warranty for all our used vehicles, so if you notice something wrong with it in the first couple of months after you buy it, we'll do the repairs!
Used cars are a great option for a lot of buyers, and there's no better used car than a Subaru, so buy your next used car at Steve Lewis Subaru!