The 2022 Subaru Love Promise Customer and Community Commitment Award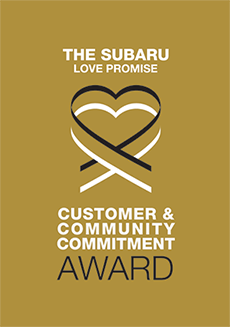 We've been nationally recognized for our dedication to our customers, our community, and the Subaru Love Promise.
We're honored to receive the 2022 Subaru Love Promise Customer and Community Commitment Award. This award nationally recognizes elite Subaru retailers who provide an exceptional customer experience at every interaction with Subaru. These retailers have also demonstrated an outstanding commitment to supporting passions and causes in their local communities in important areas such as the environment, community, health, education, and pets.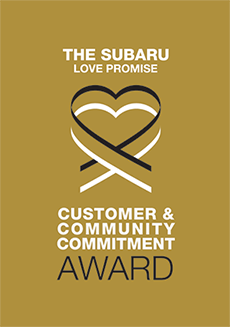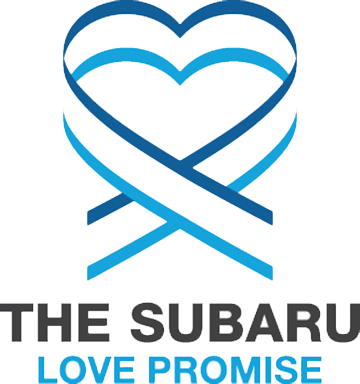 What is the Subaru Love Promise?
Subaru and our retailers believe in making the world a better place and the Subaru Love Promise is our vision of respecting all people. This is our commitment to show love and respect to our customers and to work to make a positive impact in the world.
How is Steve Lewis Subaru dedicated locally to the Love Promise?
At Steve Lewis Subaru, we're dedicated to supporting the communities in which we live and work. That's why we approach our community investment with the same energy and drive as we do our business relationships. We our proud to support our neighbors and of our employees who donate their time and talents in their communities. At Steve Lewis Subaru we share the belief that to create a real change takes more than money. We take great pride in our community activities, and are proud of the impact we have made (and continue to make) working side-by-side with our many community partners. Here are just a few samples of our partnerships and investments: * A Better Chance * Amherst Regional High School Athletic Program * Amherst Cinema * Amherst Survival Center * Amherst July 4th Celebration * Big Brothers Big Sisters * Dakin P.V.H.S. * Enchanted Circle * The Future Begins Here * Hadley Police & Fireman's Association * Hadley Girl Scout Troops * Habitat for Humanity * Hopkins Academy * Northampton Police & Fireman's Association * Northampton Pride Parade * Northampton Jazz Festival * "Out for Reel" * The Performance Project * Rainbow Riverfest * Relay for Life * Safe Passages * United Way * Toys for Tots
DAKIN ANIMAL SHELTER, BATHE TO SAVE NATIONAL TOUR
HOPKINS ACADEMY, HADLEY ELEMENTARY SCHOOL, A BETTER CHANCE, DESSERT CRAWL (READER TO READER)
BRIDGE OF FLOWERS RACE, AMHERST CHAMBER OF COMMERCE, LEPRECHAUN PLUNGE , PIONEER VALLEY USO, HADLEY POLICE DEPARTMENT
RUN FOR SAFE PASSAGES, RELAY FOR LIFE, HIGHLAND VALLEY ELDER SERVICES, LEUKEMIA & LYMPHOMA SOCIETY
Love Promise Stories from Steve Lewis Subaru
Subaru and Steve Lewis Subaru believe in making a positive impact on the communities in which we live and work. We uphold that belief through our Love Promise Community Commitment. Every month, we select inspiring stories from customers and partners from around our area who strive to support our collective commitment and feature them here
Tank and 28 of his friends find homes through Subaru & Dakin's Walk In Adoption Day - Stacey P
On Oct. 15th, 29 animals have families now to call their own thanks to Steve Lewis Subaru and Subaru's Love Pets Promise Adoption Event in partnership with Dakin Humane Society. That day, six of Dakin's large breed "Underdogs" including Tank, who had been waiting patiently for 48 days to find a home, all got to lay their heads in the comfort of a home at night surrounded by their new family and not in kennel at the shelter. Tank and his five friends weren't the only lucky ones - nearly 300 animals found homes in the month of October and we can't thank Subaru enough.
---
Blankets from Steve Lewis Subaru Support Cancer Patients - Georgia M
The Mass General Cancer Center at Cooley Dickinson Hospital recently received a special delivery! Steve Lewis Subaru, in partnership with The Leukemia & Lymphoma Society, donated comforting blankets and cards with messages of hope that are being distributed to cancer patients. "Supporting hometown charities is at the heart of Steve Lewis Subaru," shared owner Steve Lewis. "We are committed to positively impacting the community where we live and work. We hope these blankets and cards will spread warmth, love, and hope where it is needed most and let patients and families know we care." Cooley Dickinson is very grateful to be included in this year's Subaru Loves to Care campaign. Thank you, Steve Lewis Subaru, for supporting our cancer patients and families!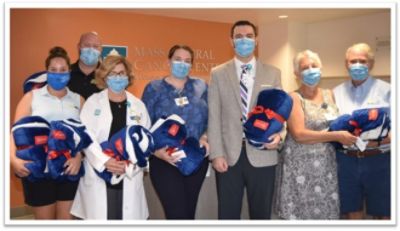 ---
Steve Lewis Subaru keeps homeless folks warm - Rick H
The Friends of Hampshire County Homeless Individuals runs the Interfaith Homeless Shelter in Northampton, MA in partnership with another agency. Besides meals & supplies, we also give clothing, blankets, and toiletries to shelter guests. Through street outreach workers of another partner agency, we give clothing, blankets, sleeping bags, tents, and other necessities to those still living outside. We have also created three small housing locations to help individuals escape from homelessness, and are working on a fourth. Our guests and outside friends will be grateful for the many blankets just donated by Steve Lewis Subaru to help keep them warm as winter arrives. Many thanks for this heartwarming and bodywarming gift!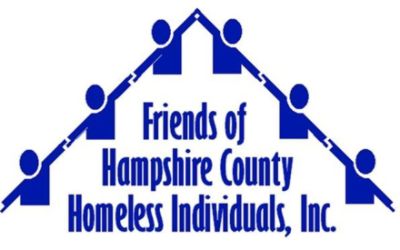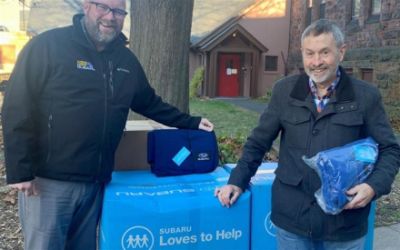 ---
A Good Neighbor: Steve Lewis Subaru - Bonnie D
During the 2021 Share the Love event, Steve Lewis Subaru of Hadley, MA chose Whole Children as their "Hometown Charity of Choice." Whole Children, a Pathlight program, serves children, teens, and young adults with developmental disabilities, including those with autism and their families. When the pandemic made people feel isolated and uncertain, Subaru's generous donation of $30,500 provided critical resources to help Whole Children keep the most vulnerable among us engaged and connected. The outcome: happy and grateful families and kids. As the beneficiary, Whole Children continued to offer a full roster of virtual enrichment and recreation classes that ran six days a week. There was real human connection amongst teachers and students, and social skills continued to be reinforced. Parents and kids were able to access support groups on Zoom. And caregivers and families of loved ones with a developmental disability felt supported and grateful that Whole Children was able to respond to new, emerging needs of the community it serves. One parent said, "Our son is taking 5 classes and he is SO HAPPY! This is saving us!" Thanks to caring neighbors like Steve Louis Subaru, the future looks bright for those who need Whole Children the most. We are so very grateful for their kindness.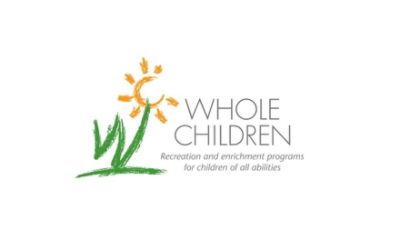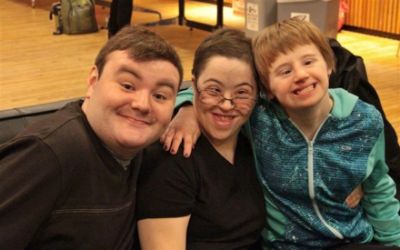 ---
Dogs Love Chewbaru!! - Tracy F
Wagging Tails Pet Resort was thrilled to partner with Steve Lewis Subaru, our next-door neighbors, to work together to support the Dakin Humane Society during Subaru Loves Pets event. We heard a lot of happy Subaru stories from our customers and our four-legged customers went crazy for the Chewbaru Outbark!! The Subaru Loves Pets event was the perfect way to include our fantastic pet parents! Our parents donated and we matched their donation to help support this great cause. On behalf of all our furry friends and customers...Thank you Steve Lewis Subaru for inviting us to participate and help an organization that shares our passion for caring for pets! Tracy Faulstick General Manager Wagging Tails Pet Resort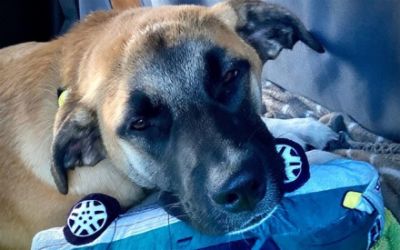 ---
Home for the Harvest Kittens - Stacey P
Samhain, Mabon, Lughnasadh, also known as The Harvest Kittens, came to Dakin suffering from upper respiratory infections and severe eye issues. After intake and diagnostics, the trio were immediately moved to foster care with Meghan, an experienced veterinary technician at Dakin, specializing in neonatal and pediatric kittens. Meghan provided round-the-clock care for the three kittens, keeping them comfortable, clean, and treating them with the medications they needed to become stable. After a nearly 3-month stay in foster care, Lughnasadh luckily suffered no lasting vision issues and was adopted to a loving home. Samhain's eye issues were much more severe and required surgery to remove both eyes. During his journey, Samhain became increasingly bonded to his sibling, Mabon. The two kittens offered each other the love and support they needed to heal. Before long, Samhain and Mabon found a wonderful home where they will continue to live, play, and support each other together.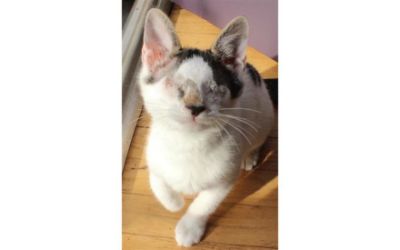 ---
Hadley Senior Center benefits from Steve Lewis - Jane N
Steve Lewis Subaru has always been a good friend to and supporter of the town of Hadley. Our previous senior center director, Suzanne Travisano, had long spoken of our need for a smaller vehicle than our 12 person van. The need would include transportation to medical visits, the outreach coordinator's home contacts and other special senior transportation needs. Our current director, Hayley Wood, said that the donation of a Subaru Outback could not have come at a better time. It was just at the beginning of covid-19 that the Hadley Senior Center received a wonder gift, thanks to the assistance of Tracy Faulstick from Steve Lewis Subaru. With the onset Covid - 19, the senior center could no longer provide our inhouse services. Having the Subaru gave us new ways to offer services to vulnerable community members who were afraid to leave their homes. Most importantly, the home delivery of meals was served very well with the car. Just this past month, 213 meals were delivered to homes. Because the design department did such a good job of putting our logo on the car's exterior, our clients know for sure, who is visiting. This is especially useful when our outreach coordinator is making a house call for various problems. Seeing our car on the Hadley roads does two things: Lets people know that the Hadley Senior Center is active in this time and that Steve Lewis is our friend.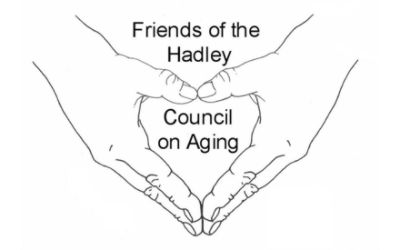 ---
Community Drives Steve Lewis Subaru's Commitment - Georgia M
For Steve Lewis, giving starts at home. "Supporting hometown charities is at the heart of Steve Lewis Subaru," says Steve. "It's also meaningful to me personally because the Pioneer Valley is my home." This sentiment was put into action when Steve Lewis Subaru selected Cooley Dickinson as the recipient of funds from the 2020 Subaru Share the Love campaign, raising an incredible $44,244 to support Cooley Cares for Kids. "Every year, Subaru National runs the Share the Love campaign through which each dealership can select one local charity to receive a portion of proceeds from each vehicle sold," explains Steve. For every vehicle leased or sold at the Hadley dealership in fall 2020, Subaru National donated $250 to the buyer's charity of choice, and Steve Lewis Subaru donated an additional $50. "All in all, $300 for every vehicle sold supported Cooley Dickinson totaling $44,244," he emphasized, "a tremendous showing of support for our community hospital and a shining example of how important partnership is in the Valley." "It was so inspiring to watch the community come forward with support for the Share the Love campaign," notes Diane Dukette, Chief Development Officer, Cooley Dickinson Health Care. "In doing so, you raised critical funds that will help care for our youngest patients. This year, more than ever, we have been so grateful to have businesses, like Steve Lewis Subaru, who have given so generously to support the compassionate and warm care we provide." And that is why it was so important for Steve to participate in this year's campaign. "Our customers and our employees go to Cooley when they need care," notes Steve, "by supporting the hospital through the Share the Love campaign, we are making sure that they receive the best health care possible."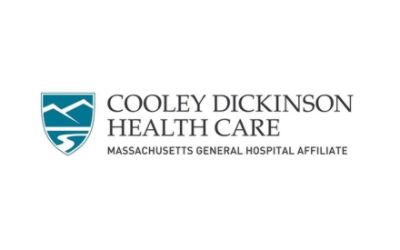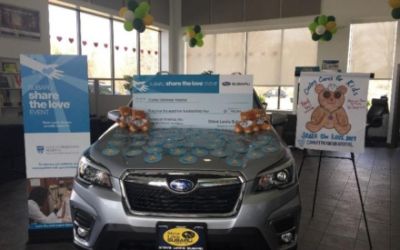 ---
Thanks from the Hadley PTO - Lisa M
The Hadley PTO is thrilled to be part of the Steve Lewis Subaru Share the Love program. We are the parent/guardian and teacher/staff organization for Hadley Elementary School and Hopkins Academy in Hadley, Massachusetts. Our mission is to foster collaboration between Home and School, and to support the family involvement segment of the Hadley Schools District. Our organization is able to enhance the learning experience of our children by providing additional resources and support. The PTO spends a great deal of time on fundraising efforts, enabling us to provide services such as guest programming, Field Day, purchasing staff supplies, providing agendas for the upper grades and so much more. Our PTO has always survived through modest fundraising and local support. Enter Steve Lewis Subaru – an absolute game-changer to our organization! The incredibly generous Steve Lewis Subaru Share the Love 2019 donation of $53,788.00 to the PTO will provide so many benefits to the children of Hadley. At our middle/high school, Hopkins Academy, the athletic facilities will be expanded to include a brand new baseball, softball, and soccer field. The plan also includes irrigation for the new land and a brand new asphalt walkway to cover the perimeter of the area for the entire town to enjoy. It is only through your extreme generosity that the PTO was able to commit $40,000 to support this endeavor that will bring years and years of service to our children and town. Additionally, we were able to fund a school-wide spirit wear program, providing an HES t-shirt to every student. The children love Spirit Day, and are wearing their shirts with pride. Erik Sudnick, Hopkins Academy Director of Athletics enthused, "The expanded area will allow us to keep almost all of our sports programs right on campus instead of shuttling them to offsite grounds for practices and games. It will provide brand new fields to energize our programs and great spaces for our athletes to compete on." A grateful Allison Koawl Safron, Hopkins Academy Senior Athlete says, "Upgrading the fields will show how much pride and dedication we put into our athletic programs. Especially coming from a small town, the Hadley community is constantly coming together to support our teams in large thanks to the standards in which our athletic department keeps our fields." We at the PTO feel fortunate to be able to contribute to this project. We cannot offer enough thanks for the generosity of Steve Lewis Subaru! Without you we would never have been able to bring so many life-changing improvements to our schools and community. Thank you!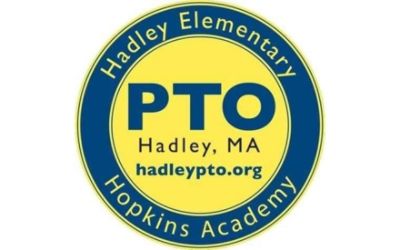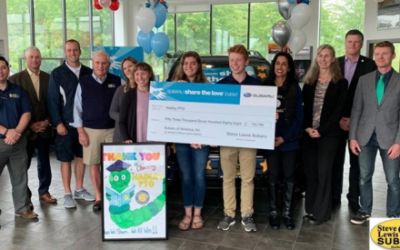 ---
Food Donation to Local Food Pantry - Tracy S
On December 13, 2018, Tracy Stearns from Steve Lewis Subaru in Hadley, Massachusetts helped deliver boxes of donated shelf-stable foods. This food was collected at the Subaru showroom as part of a Share the Love event to stuff a trunk. The food was donated to four local food pantries in our most remote rural areas using a 2019 Subaru from Steve Lewis. These rural areas were selected to receive the donated food because the need amongst seniors is the greatest there. More than 500 elders in these communities will benefit from these donations. Tracy worked hard marketing this event as well as other events, reaching out to us and sharing the love to feed hungry seniors in Western Massachusetts. Without Tracy's support, perseverance and participation, this would not have been possible. Tracy's enthusiasm was infectious and Highland Valley Elder Services is extremely grateful for Tracy.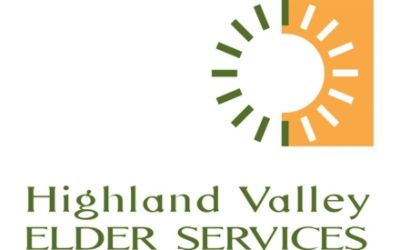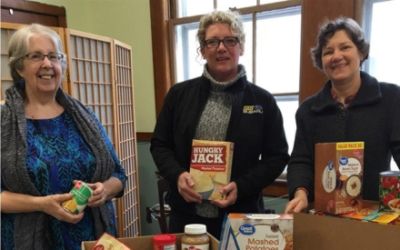 ---