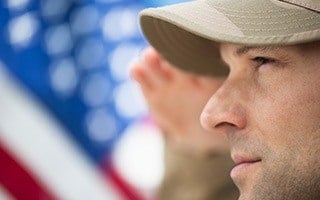 Military Discount Program
Subaru supports you on and off the road with the Subaru Military Discount Program.  Subaru is proud to offer a special discount to active-duty and reserve members of the U.S. Air Force, Army, Navy, Marines, National Guard, and Coast Guard, as well as veterans and retirees within 12 months of your date of separation.  Once you negotiate your best price with a Subaru retailer, you'll receive an additional discount of $500.  In addition, your price will be further reduced by any applicable zone or regional cash incentives in effect at the time of purchase.* For complete program details and eligibility information, please contact Steve Lewis Subaru for further assistance.  Because words aren't the only way Subaru thanks you for your service.

Love. It's what makes a Subaru, a Subaru.
*Subaru is a registered trademark. Limited time offer subject to change without notice. Valid in the U.S. only, except Hawaii. Terms and conditions apply. Prior sales excluded. Certain models may be excluded.  May not be combined with all Subaru incentives.