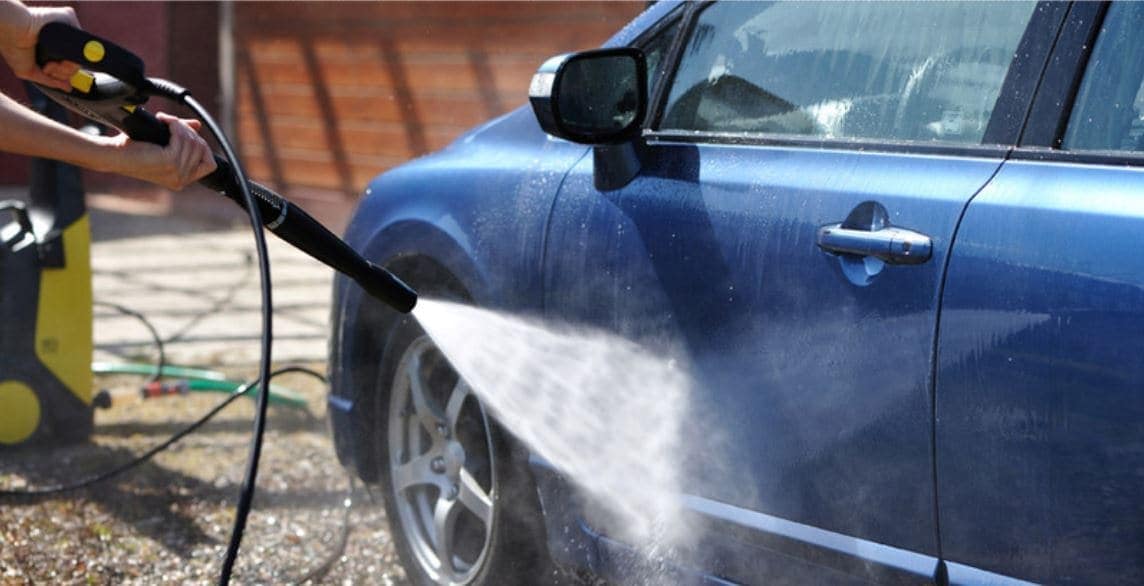 After the long winter, what better way to welcome spring than to spend some TLC on your house and car. Winter weather and salt are tough on your vehicle, and spring is the perfect time to wash off the grime and get ready for the vibrance of spring and summer. We're all familiar with the cursory drive-thru car washes, but this year, you should consider properly cleaning your car for spring. Here are some tips on how to clean your car and get it looking like new again.
1.       DIY is the way to go: Although they're tempting, you should forego drive-thru car washes and instead choose to wash your car yourself, so you can control what products and brushes go on your vehicle.
2.       Determine what condition your car is in: If your car's exterior is in tip-top shape, you may only need to wash and wax your car. However, if it's an older vehicle that hasn't been consistently maintained, you may need to deep clean and polish your car's exterior to get it looking like new.
3.       Be careful about what car cleaning products you choose: The last thing you want to do is use a cleaning product that damages your car's paint job or burnishes some exterior metal. Take the time to read up on what cleaning routine is recommended for your particular make and model, and read the cleaning product's label to make sure it is suitable before using it on your vehicle. You don't want to use general household cleaners, but rather invest in a car washing soap.
In addition, you will not want to use any abrasive sponges or cloths, and you will not want to use the same cloth on different parts of your car's exterior. For instance, use a different cloth on your wheels than you used on your car's paint.
4.       Wash, polish, wax: Wash your car down and make sure you get off any materials that may be stuck. If you think your car needs it, you can polish your car before waxing it to enhance its color and gloss. After polishing it, you will want to wax your car, which will protect your car from debris, UV rays, and give your car a like-new shine. Once finish up waxing your car's body, use an auto window cleaning product to clean your car's windows.
If the springtime renovation for your car requires more extensive repairs or service, be sure to bring it on down to Steve Lewis Subaru.